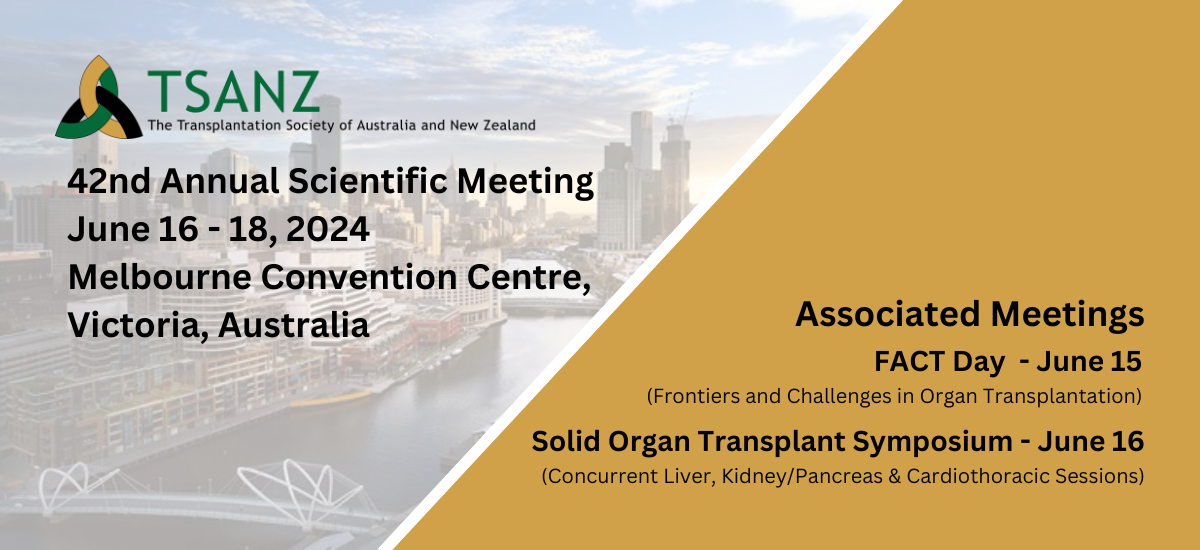 Save the Date
Call for abstracts opens December 1st, 2023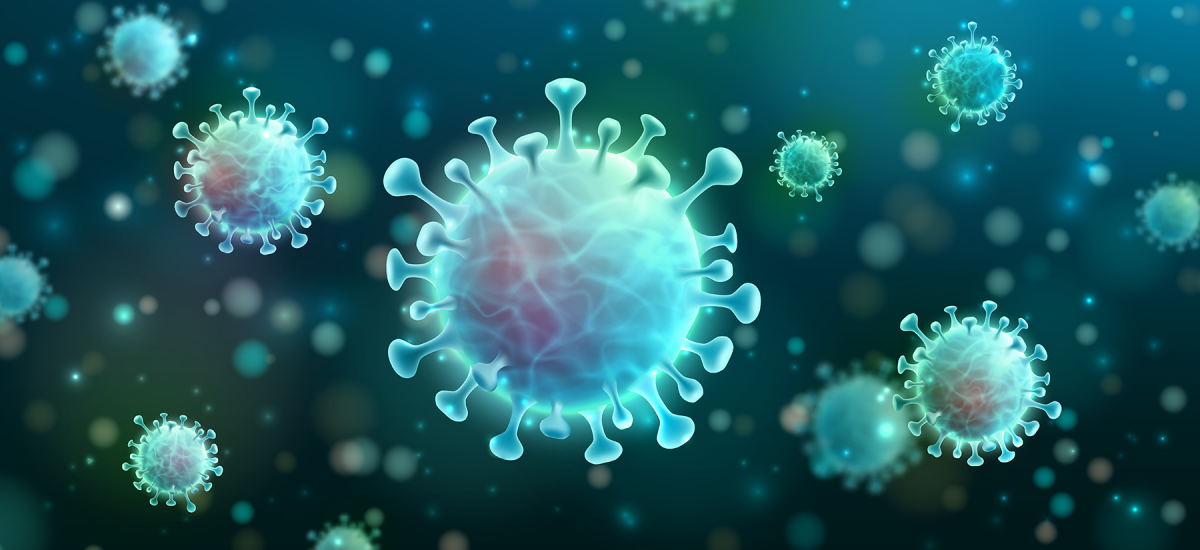 TSANZ COVID-19 Taskforce Resources
New guidance on (Re)Listing of Transplant Candidates after COVID-19 infection
Learn More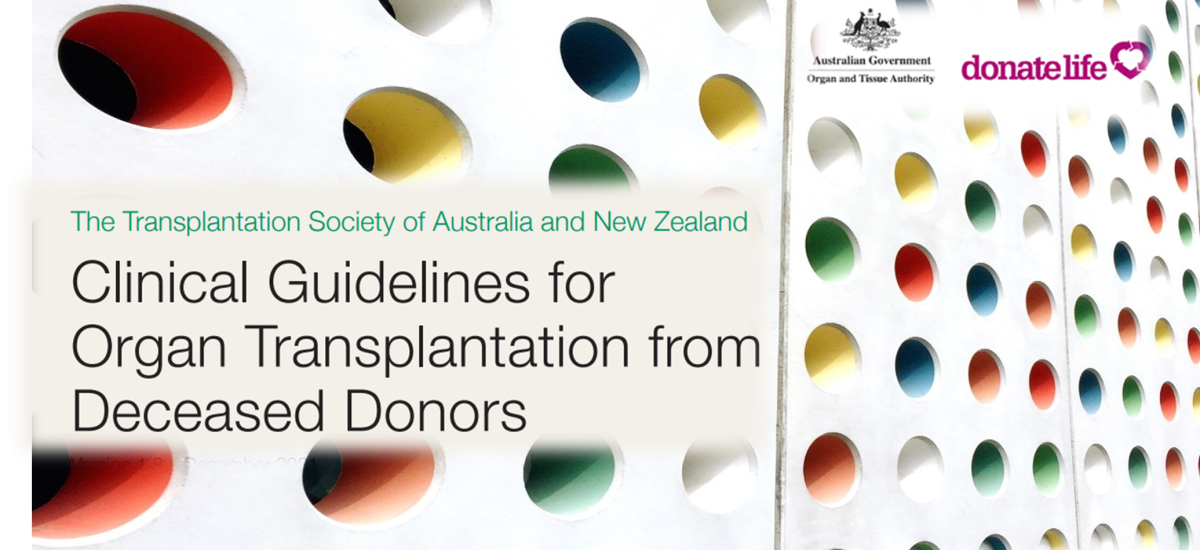 Enhancing Clinical Guidelines Project 2022-2024
New Clinical Guidelines webpage & mobile app coming soon....
Version 1.11
TSANZ VISION STATEMENT
TSANZ aims to promote research, best clinical practice and advocacy to improve outcomes and increase access to organ transplantation in Australia and New Zealand. The Society brings together transplantation professionals in medicine and science that share common ideals and principles.