Registration CLOSING June 3
National Indigenous Kidney Transplantation Taskforce (NIKTT)
In June 2018, the Minister for Indigenous Health, the Hon Ken Wyatt MP, commissioned an expert panel, led by the Transplantation Society of Australia and New Zealand (TSANZ), to undertake a comprehensive review into the hurdles, service gaps and practical challenges faced by Aboriginal and Torres Strait Islander patients receiving treatment for kidney disease. The expert panel provided a Performance Report in March 2019. After receiving the Report, the Minister for Indigenous Health announced funding to establish a National Indigenous Kidney Transplantation Taskforce, which is responsible for implementing and evaluating the Report's priority recommendations, as outlined in the Executive Summary.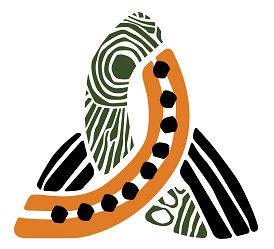 NIKTT Reports
January 2022: Performance Report
July 2021: Performance Report
January 2020: Performance Report
Cultural Bias Report: Cultural Bias Indigenous Kidney Care and Kidney Transplantation Report
Cultural Bias Policy Brief: Cultural Bias initiatives to Improve Kidney Transplantation for Aboriginal and Torres Strait Islander People
Indigenous Kidney Health
March 2019: Performance Report - Improving access to and outcomes of kidney transplantation for Indigenous and Torres Strait Islander people in Australia.
National Indigenous Dialysis & Transplantation Conference (NIDTC), Alice Springs, 20-22 October 2019
National Indigenous Dialysis and Transplantation Conference
Pat Turner's speech at NIDTC (NACCHO Aboriginal Health)
NIDTC Video Presentations
NIKTT Equity and Access Sponsorship
'On Track to Transplant' presentation delivered by Rhanee Tsetsakos, Patient Navigator (Flinders and Upper North Local health Network) at the annual Renal Society of Australasia 2021 conference in June 2021.
Congratulations to Rhanee Tsetsakos for the following awards;
Best Paper – Aboriginal, Torres Strait Islander, Maori or Pacific Islander Renal Care - Rhanee Tsetsakos
179 - On track to transplant – a patient navigator model
People's Choice Award – Oral Presentation – Rhanee Tsetsakos
179 - On track to transplant – a patient navigator model
ISN WCN Satellite Meeting, Melbourne 11th April 2019
First Nations Kidney Health – a focus on transplantation was a one-day event held at the Melbourne Convention and Exhibition Centre (MCEC), Melbourne on Thursday 11th April, 2019 from 8.30am to 6.00pm.
Speakers video presentations can be found here.